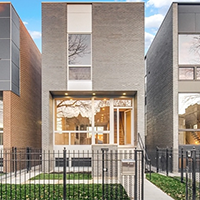 Home on Greenwood Avenue sold for $769,500 on Jan. 10th, setting a new price record for the neighbourhood with rising prices. In phase two of their Inspire Woodlawn project, the house is one of five contemporary homes built by KMW communities. The first phase was four houses that set new records when they went into sale last year at over $600k each.
Woodlawn is becoming more popular, with the prices rising steadily. The top price was $759,000 - which buyers paid for an Ellis Avenue home by a different developer in early 2020. This property's sale value has risen 28% since March 2018 to reach that amount at the present day. Since Woodlawn borders Hyde Park and the University of Chicago campus, housing is in demand, and increasing pricing will only become a more significant concern. With Obama Presidential Center on its eastern side nearing completion next year where new people might move in, pushing out the old inhabitants due to affordability issues which Mayor Lori Lightfoot promises her administration will help fix when they start their work mid-2020s onwards so not everything goes south here!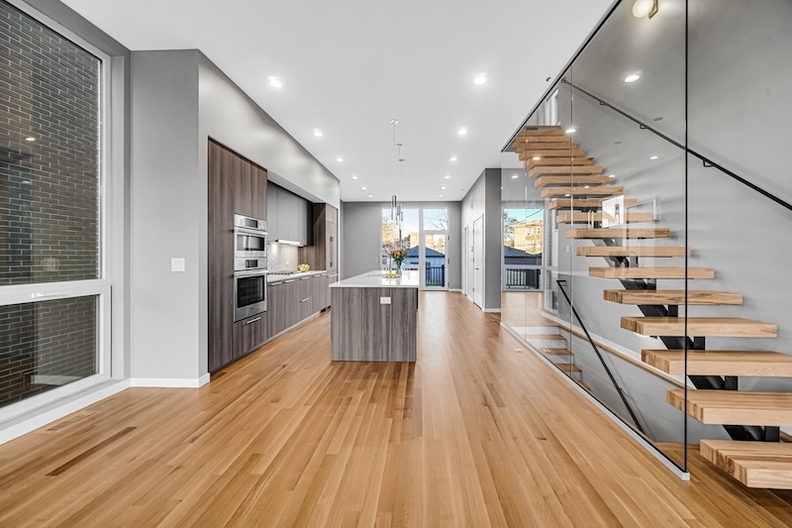 The new record home price
Williams said that the new homes will be half the size and half of what they cost, but it has a contemporary aesthetic. There are about 3,000 square feet with five bedrooms designed by Studio Dwell. In 2018 Williams told Crain's he wanted to "do something with a new style" in Woodlawn and "come in above standards." The home is expected to have affordable units from Studio Dwell designs. This record-setting house costs 769,500 dollars within its brick steel and glass facade.
Inside, an open floor plans the main floor with a contemporary kitchen at its centre. Right next to the steel spined wood staircase rising up alongside one wall of windows overlooking rooftops decked out for those who love outdoor living space as much as we do! This lot offers 180 feet compared to 125 city norm and because there was more than enough room included on this extra deep 180-foot long lot - not just an ample backyard space but even includes detached garage too!
The buyers in this listing have not yet been identified. They were represented by Wayne Beals of Exit Strategy Realty. In November and December, KMW sold the other four homes in this five-unit group for a total of $749,000, with Michelle Browne and Naja Morris from @properties representing them. Williams said that prices have gone up because "of increasing appeal to the neighbourhood" and rising costs for materials like wood which has increased from $3 per piece to over $14!.
---
Related Articles: