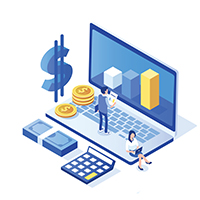 During the COVID-19 shutdown orders, the last thing most people are thinking about is investing in real estate. While some financial experts are advising potential investors to "wait and see," an article in Forbes points out that the risk may end up in a big reward.
Why you should consider investing in property this year
Currently, there are many deals to be had. For example, if a seller has had a home sitting on the market for a while due to lack of prospective buyers during the pandemic, they may be willing to bargain now so they can move into a new home. Interest rates on loans are also at an all-time low, so that is another reason to tip the scale in favour of purchasing a property.
Even with such low mortgage rates available, it's also important to remember the old adage, "cash is king". During uncertain financial times, if an investor is willing to put down all cash, that will add some serious weight to the offer, even if it is lower than the asking price. Additionally, it would allow things to move a lot more swiftly during the closing process, which for a frustrated seller, would be another attractive point.
Avenues of investment
Besides purchasing a home to flip for a profit, another option worth considering is investing in a rental single-family residence or multi-unit property. Experts note that even if the real estate market suffers, rentals will always be in high demand, especially if it becomes difficult for potential buyers to afford to purchase a home. If you are new to the rental property game, be sure to do your research before purchase. It is important to delve into the area's economy because you will want to make sure that the rent you are hoping to charge will be affordable to the community. You may also want to study the local laws regarding landlords and tenants to make sure that your residence is properly zoned for the number of units you are hoping to rent.

Additionally, there is the opportunity to invest in a commercial property. With many businesses being forced to shutter permanently due to financial strain from COVID-19, there are now quite a few properties on the market. This poses the most potential downside for investors because the fates of many businesses are still uncertain. If you are hoping to rent out the property to a new business, it may be difficult to find a tenant since it is a precarious time to start a new venture. Many experts do believe that the economy will make a full recovery, however, it may be much further down the line before you see any profit. If you are willing to make a somewhat risky, long-term investment, this option could have the most potential upside.
Build a financial foundation
Before making any large investment, an important piece of advice is to build a solid financial foundation. Typically financial advisors recommend setting aside three months of your salary in cash as a buffer, however, in the current climate, they now recommend six months. This buffer will help to cushion you from surprise expenses such as repairs in addition to helping cover closing fees and other expenses buying real estate will incur.
---
Related Articles: