The current state of affairs has interjected into our lives in many ways. We've been given a myriad of new hurdles with very little time to find true solutions. One daunting factor looming over potential homeowners is the risk, or even the possibility, of purchasing property without being able to see what's inside due to social distancing. But with over 60% of properties purchased at foreclosure auctions being transactions made 'sight unseen' (without seeing it in person), we've found a new path after the hurdle — we are essentially professionals at social distanced real estate. And in the last month, there has been a 20% jump in offers on properties sight unseen. So, here is ILFLS' top insider tips on how to buy property and make good investments in this real estate market without stepping through the front door or even a virtual tour.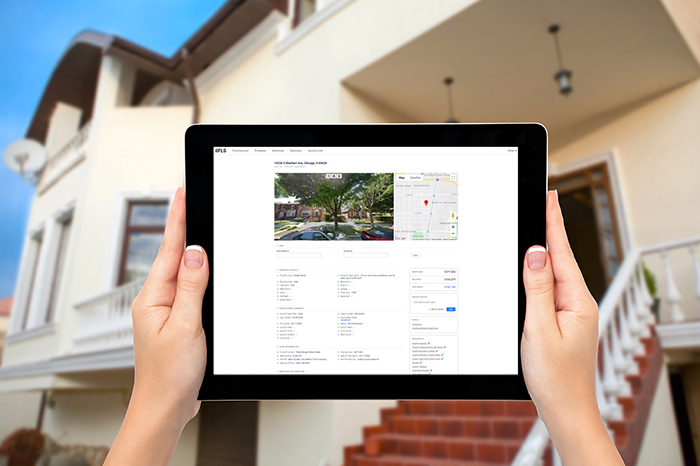 Start by doing due diligence on the history of the property through price comparisons and the complete financial history. All of this information can be found using the ILFLS Platform. Click here to try our service with our 24-hour plan!
Next up, follow these ultra-tech out-of-the-box ways of searching to create your own virtual tour. All you need is Google and the power of deduction.
Push Your At-Home Resources
In my previous post about Sheriff Sales, I compared the process of buying a property at auction to that of buying an expensive painting from Christie's. How do you judge the value without being able to touch or see it up close? By knowing everything about the artist, including every brush stroke from other works. The same goes for buying property and luckily, we have Google to help.
Get to know the neighborhood like you've already lived there. Your Google search can include the homeowner names, phone numbers, address, block number, zip code, or street name, followed by keywords such as "crime watch", "burglary", "for sale", "obituary", or even "party". A more specific search like this will have a higher chance of pulling up local news reports and community activity, thus giving you more information to deduce the condition of the property.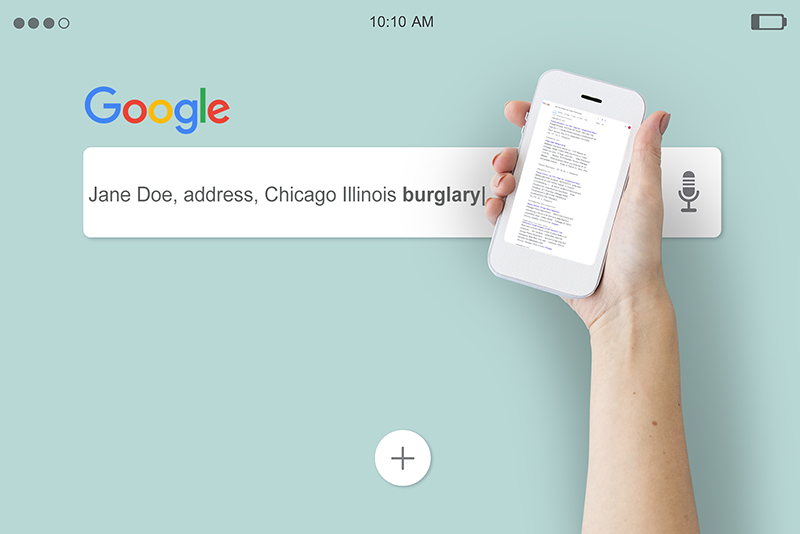 More specifically:
Crime stoppers and neighborhood watch reports are usually written in block form (e.g the 800 block of Main Street South), so consider a broader search if looking for such reports
• Craigslist and eBay posts stick around for a lot longer than people think. If you have the homeowner's phone number, this is a great way to find out information. Many times, people will include things like "comes from a pet-free, smoke-free, kid-free home" for what they are selling.
• The same goes for anything posted on obituaries like Legacy, registries like The Knot, RSVP sites like Eventbrite, or any general Facebook announcement.
• If the property was owned by someone who passed away from old age, don't expect the interior to be completely modern.
• If the property was listed as the hot spot for 12 kegger parties in one month, don't expect the floors to be pristine.
• Check Airbnb and other rental sites. Properties for short term rentals are usually in better condition than long term rentals. The trade-off, however, could be in the quality of material used.
• Never ever underestimate the need for social media posts. If you've ever posted a picture of a beautiful dinner you hosted at your place, you'll know where I'm going with this. One Facebook album alone can be a thorough virtual tour.
Questions, comments, or looking for more information? Click here to register for a FREE webinar session!
---
Related Articles: