So you've decided you want to invest in your first foreclosed property, and maybe even have one in mind that you're ready to purchase. However, as a new investor, you don't have the available capital to make a cash purchase. What should you do? Even though all-cash offers are the strongest and often only payment option (as in foreclosure auctions), you don't have to wait until you have enough saved in your account to purchase a foreclosure. There are several options available for financing bank-owned properties.
FHA 203k Loans
This loan is designed to lessen the lender's concerns over bank-owned property purchases by charging the borrowers a mortgage insurance premium. This way, the FHA is able to guarantee loans made by private lenders who take part in this program. This is also an attractive option for borrowers because not only can they finance the purchase of the home, but they can also include any necessary repair costs in the mortgage.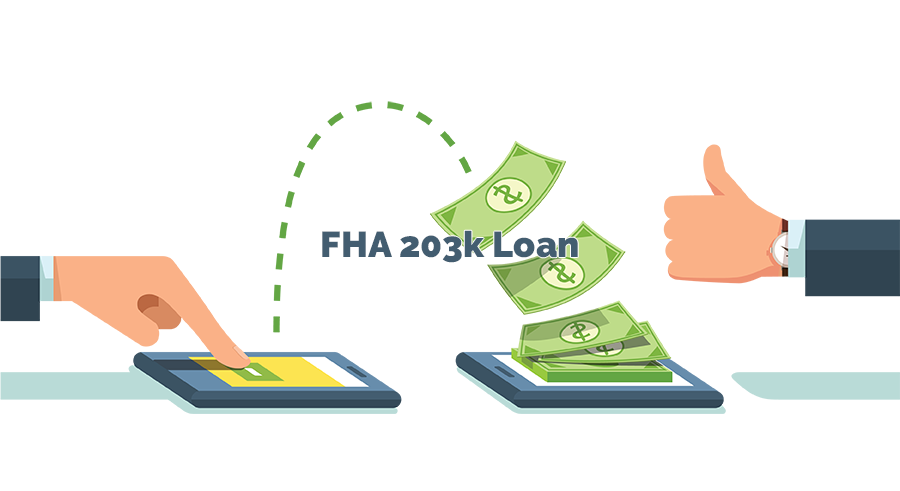 This program offers two different loan options. The first is a more streamlined option called the Limited 203k Mortgage which allows up to $35,000 to be added to the loan to cover repairs and upgrades such as bathroom or kitchen remodels or any other repairs. For projects over $35,000, there is the option of a 203k Rehab Mortgage. This is typically used for big projects like roofing, plumbing, or even rebuilding a demolished house (as long as the foundation is intact). This option isn't without its hurdles as the borrowers must use an FHA consultant, the property must be at least one year old, and the construction budget must be greater than $5,000. The biggest drawback to both of the loans, however, is that borrowers typically must pay higher interest rates than those on conventional loans.
Fannie Mae HomeStyle Renovation Loan
If you buy a property that needs a lot of renovations, you may want to choose a Fannie Mae HomeStyle renovation mortgage, which like the 203k loan, rolls the purchase price and the rehab costs into a single loan with a low down payment. The main difference between qualifying for this loan and the 203k is that borrowers need a good credit score of at least 620. Additionally, borrowers need to hire a licensed contractor to prepare a budget to present to the lenders to justify the loan amount. The funds also don't go directly to the borrower, but into an escrow account to be disbursed when needed. Finally, when the work is complete (you are given a 12-month timeframe to complete the work), an appraiser must inspect it.
Home Equity Line of Credit
If you own a home and have equity in it, you can open a home equity line of credit. Lenders may extend credit lines for up to 85% of home equity. Even though this option is convenient, it comes at a cost: interest rates are typically higher than conventional mortgages and could cost thousands more in payments over a longer period of time. If an investor needs money quickly for a short period, this may be a good option for them.
---
Related Articles: