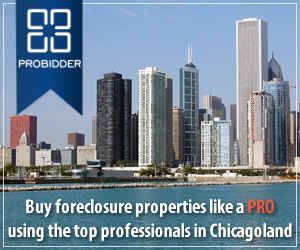 The Illinois Foreclosure Listing Service, provides accurate and up to date auction listings. We update our foreclosure auction list until midnight the night before the auctions so that you have the most current foreclosure auction information possible.
This list is provided free of charge and it is updated multiple times a day. ILFLS.com offers its subscribers even more information to our subscribers including:
Foreclosures updated daily recorded directly from the county courthouses with up most accuracy and fullness of information
Auction listings, weeks, sometimes months before other services. All information is constantly updated.
Auction Results - our representatives in each county report same day auction results
REOs - listings of bank owned properties straight from the auction.
Daily Probates Records - updated daily new filings directly from the court houses
Foreclosure Investor Software - Search, Save, Manage all your leads online
and much more...
All auctions posted on ILFLS.com are Judicial Sales. These sales are based upon an order or a judgment of the court directing the sale.
Find more information regarding the current foreclosure law in the State of Illinois at the Illinois Compiled Statutes