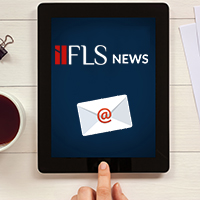 It's March and the world of Chicagoland foreclosures has already experienced a number of ups and downs. January was a good month for the 7 counties (Cook, Dupage, Will, Lake, Kendall, Kane, and McHenry), but February has taken a severe dip in sales at the auction. The important question now, is whether these extremes can even out as the year continues and make a sustainable 2015 for investors.
For properties sold to investors, January was an excellent month. There was an overall increase in sales of 41.57%, where in a typical month the rate of change doesn't exceed more than 10%. In fact, the numbers usually only fluctuate by less than 5%, so to have a positive swing of 41.57% is significant. However, the low numbers of December should also be taken into account. Every year, almost without exception, the auction numbers plummet during December because of all the holidays, so although 41.57% increase is still good, it has to be compared to the year before. In fact, 2015 doesn't stack up to the high standard set by January 2014. Last year, the 7 counties sold 443 properties to investors, while January 2015 sold only 378 properties.
As February drew to an end, the other shoe dropped. There was a 20.11% decrease in sales at auction from January's skyrocketed numbers. In actual properties sold, that translates to the 7 counties selling 378 properties in January and only selling 302 properties in February. In fact, almost every single county recorded a loss on the sales front from January to February – every county with the exception of Dupage County, which somehow increased sales by 12.12%.